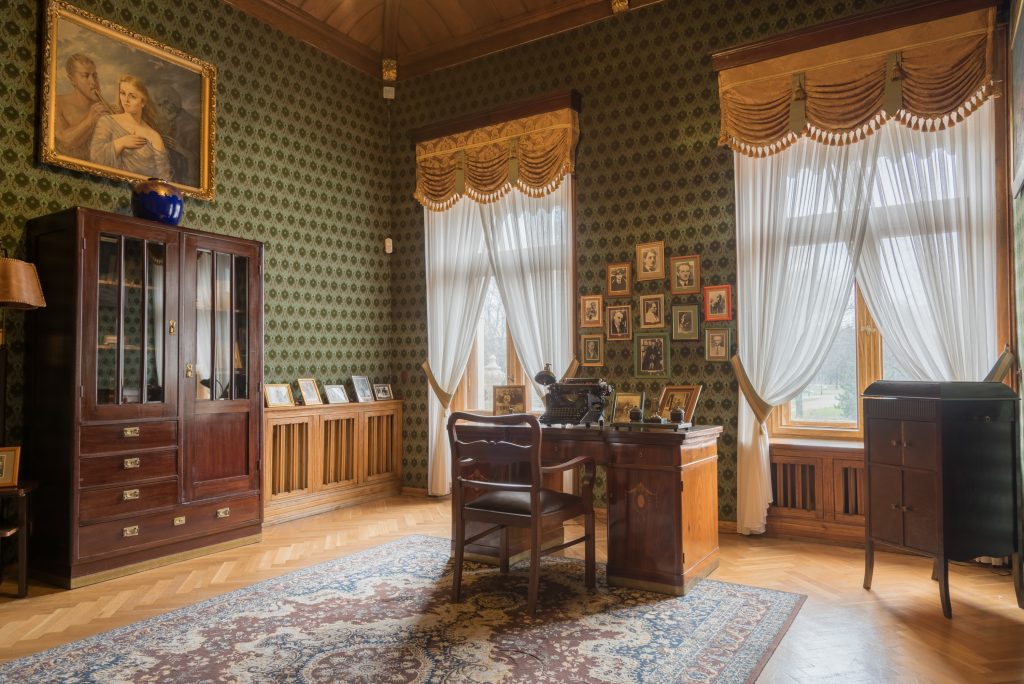 Julian Tuwim
Julian Tuwim – And I prefer Łódź! Literary traces of Julian Tuwim
Julian Tuwim (1894-1953) was one of the most outstanding Polish poets and a remarkably colourful persona in Polish literature. He spent his childhood and youth in Łódź. He was moulded by the atmosphere of this city, which also influenced the nature of his works. Young people appreciate his poetry for its joyfulness, panache, energy and sensitivity; older ones – for its lyricism, melancholy and profound insight into reality. And all – for his brilliance, spot-on wit an irony. The youngest readers know him as the author of such poems as 'Locomotive', 'Glasses' or 'The Bird Broadcast'. 'Polish Flowers' are closest to the hearts of the citizens of Łódź, but Tuwim is also widely known as the author of 'Ball at the Opera', 'A Market of Rhymes' or 'Cicer cum Caule'. There is, however, a part of his literary activity that is not exactly known, namely lyrics written for the stars of the 1920s and 1930s, including Hanka Ordonówna or Eugeniusz Bodo. The hit song 'Miłość Ci wszystko wybaczy' ('Love Will Forgive You Everything') was brought to the public by Tuwim himself. The poet from Łódź wrote also under pen-names, such as Tuvim, Schyzio Frenik, Wim, Roch Pekiński. In 1916, he went to Warsaw to study law and philosophy at the University of Warsaw. He was one of the founders of the 'Skamander' poetic group. He emigrated in 1939 and stayed abroad until 1946. Upon coming back to Poland, Tuwim became a founding member of the Association of Performing Artists and Composers (ZAiKS). He died of a heart attack on 27 December 1953 in Zakopane, in Halama guesthouse. He was buried in Warsaw, in the Powązki Military Cemetery.
The exhibition was arranged in the billiard room, equipped with furniture from the interwar period: a desk and a lamp. Also Julian Tuwim's fountain pen with a gold nib was preserved.
You can find here the first editions of poetry books with Tuwim's dedications to his friends. The exhibition is enriched with numerous photographs of the poet, on loan from the Museum of Literature in Warsaw.