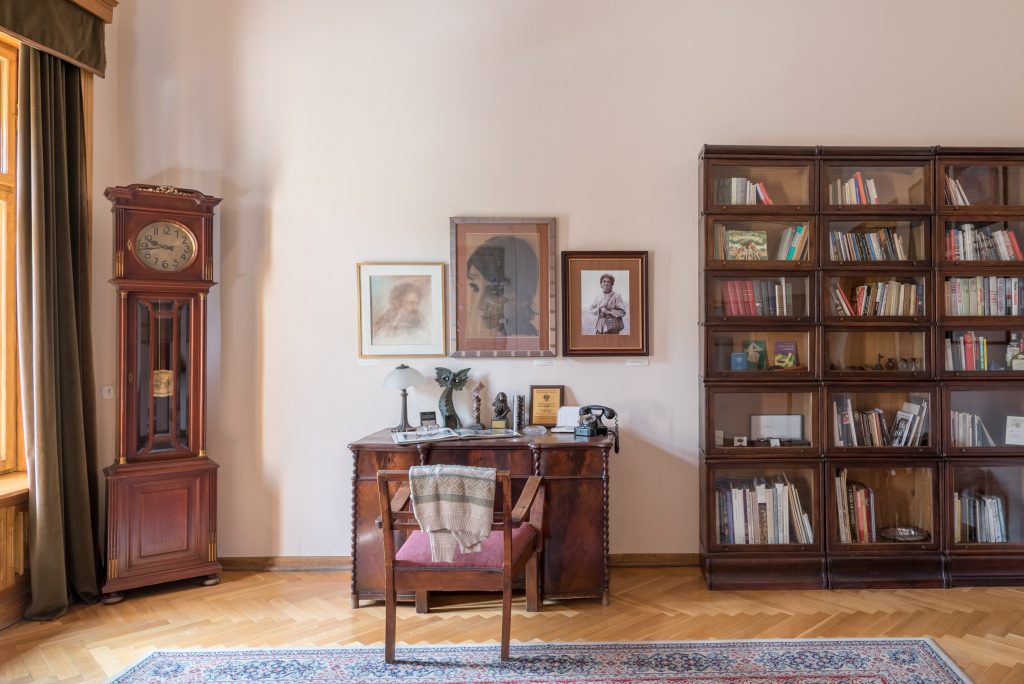 03 September 2018
Marek Edelman
Marek Edelman
With the breakout of the war, Marek Edelman became one of the leaders of the socialist Jewish youth in the Warsaw Ghetto. He was one of the first instructors of the militant groups of the Bund. From 1942 he was a member of the Headquarters of the Jewish Combat Organization (JCO), one of the organisers and commanders of military action conducted in the Warsaw Ghetto in April and May 1943. In August 1944, he took part in the Warsaw Uprising as a soldier. He was the only member of the general staff of the JCO that stayed in Poland after the war as well as a social and political activist and cardiologist that performed ground-breaking heart operations.
This cosy study is a kind of portrait of a man who was never passive in the face of the surrounding reality and who was ready to sacrifice himself in order to save human life. On the exhibition there are photographs, furniture and personal belongings of Marek Edelman and his wife, Alina Margolis (participant of the Warsaw Uprising, paediatrician and social activist, who cooperated, i.a., with the organisation Doctors Without Borders and who after 1989 established the Nobody's Children Foundation).
Marek Edelman said, 'Generally, life is the most important thing and where there is life, freedom is the most important thing, and then you give up your life for freedom. In the end, you no longer know what is the most important thing'.